The Enrolment Process
The enrolment process consists of the following stages:
Application for Enrolment: Submitted via our online applications portal, the Application for Enrolment provides the College with details regarding your child, your family and related enrolment information. A non-refundable $220 Application Fee applies and is payable online at the time of submitting the Application Form;

Document preparation and information disclosure: Submitting all required enrolment documentation including:
- Birth Certificate;
- Photo of the applicant (optional);
- Immunisation History Statement downloaded from myGov;
- Most recent school report;
- All NAPLAN reports;
- All information related to learning including Gifted assessments, diagnosis, psychometric reports, Individual Learning Plans etc;
- Sacramental documentation e.g Baptism / Confirmation certificates;
- Passport and Visa documentation for non Australian Citizens (please note that the College is not CRICOS registered and is unable to accept applications for Overseas students);
- Clergy Reference (optional) - download form below.

Enrolment interview: Conducted with our College Principal, Mrs Anne Fry, the enrolment interview serves as an opportunity to:
- Get to know students and their families beyond what is disclosed in the Application Form and school reports;
- Gain insight into the student's learning profile, enabling the College to assess any potential learning requirements and how they are best catered; and
- Ask any questions the parents or student may have about St Vincent's College, its curriculum, opportunities and community.

When Applicants are invited to interview, parents/carers will receive an invite to book a time via our online booking system.

Note: an enrolment interview is not required for sibling enrolments – refer to the Enrolment, Interview and Waitlist Priorities section below.

Offer of Enrolment: Issued within a week of interview, the Offer of Enrolment is a contract between the College and family and outlines the terms and conditions for enrolment. Issued online, families are given two weeks to confirm their acceptance. If accepting, a non-refundable Enrolment Fee of $2,000 is payable at this time.

Confirmation of Enrolment: Following the acceptance of Offer of Enrolment, the College will send a Confirmation of Enrolment letter confirming Year Group and Year of Entry placement. Confirmation of Enrolment guarantees your daughter's place at the College.
Boarding and Year Group Enrolment
The timing of the enrolment process is dependent upon the type of enrolment, set out as follows:
Boarding Placement:
- Year 7 enrolment: Three years prior to commencement; and
- Years 8 – 11: Two years prior to commencement.

Year 7 enrolment: The enrolment process commences when students are in Year 4, Term 4 (three years prior to enrolment); and

Years 8 – 11 enrolments: This enrolment process commences in Terms 2 and 3 the year prior to commencement.
Boarding Placement
To assist students and families in getting to know our Boarding program, enrolment for Boarding places commences from the time an Application for Boarding is submitted. The College Registrar will contact the family to arrange a tour of our Boarding House and facilities. Boarding families are welcome to visit the Boarding House whenever they happen to be in Sydney (prior appointment essential). Interviews are conducted for Boarding placement two years prior to commencement for all year groups.
Year 7 Enrolment
The College contacts Year 7 applicants when the students are in Year 4 to request updated information related to enrolment including School Reports, learning information and Naplan results. This is in preparation for enrolment interview which is undertaken when the student is in Year 5 (usually during Term 1).
Years 8 – 11 Enrolment
The College contacts applicants for Years 8 – 11 the year prior to commencement (usually Term 2) to request updated enrolment information and to schedule an enrolment interview.
Enrolment, Interview and Waitlist Priorities
While the College makes every effort to place all Applicants, often more applications are received than places available, so enrolment priorities must be applied. That doesn't mean though that your child will miss out! It just means it can take longer for a place to become available. The process for applicant priorities includes:
Siblings of current students receive automatic Offer of Enrolment in Term 4, Year 4 and no interview is required, however a full Application for Enrolment must be submitted);
Boarding Applicants: are invited for priority interview;
First-round interviews: Students from Catholic Primary Schools are invited to interview, followed by Catholic applicants and Alumnae families;
Second-round interviews: for students of all denominations and from all schools. These interviews are scheduled by date of application, meaning it is important to apply early.
Late Enrolments
While interviews and enrolments may be undertaken up to three years prior to commencement, places can become available the year prior to commencement due to scholarship and selective schools offers. This means that even a late applicant may still be placed, and ideally in time to join the year group for New Student Orientation activities held in October/November each year.
We do encourage you to apply! The earlier you apply, the sooner you can secure your daughter's placement.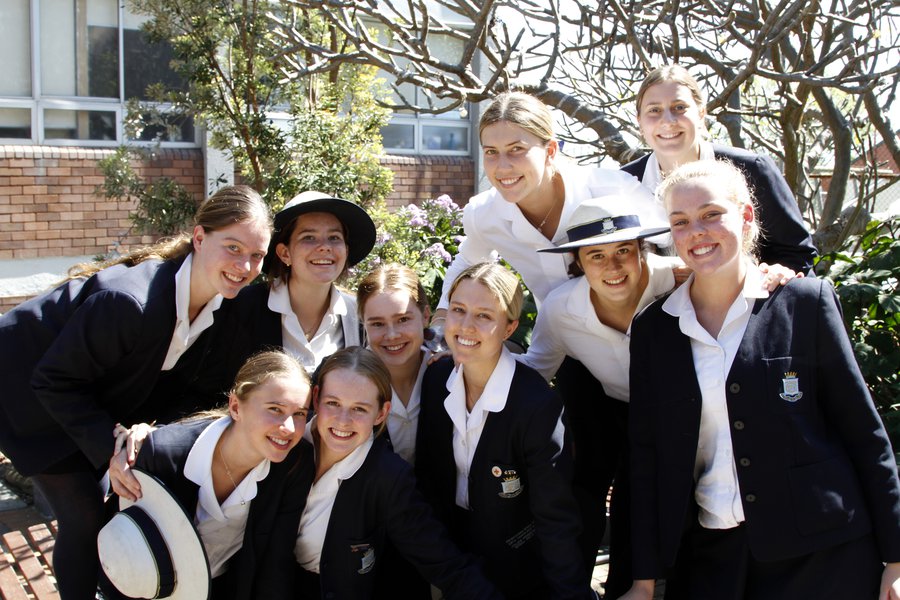 Make an Enrolment Enquiry
Enrolment enquiries are always welcome
For further information, you can view the College Prospectus below or make an enquiry via the online enquiry form.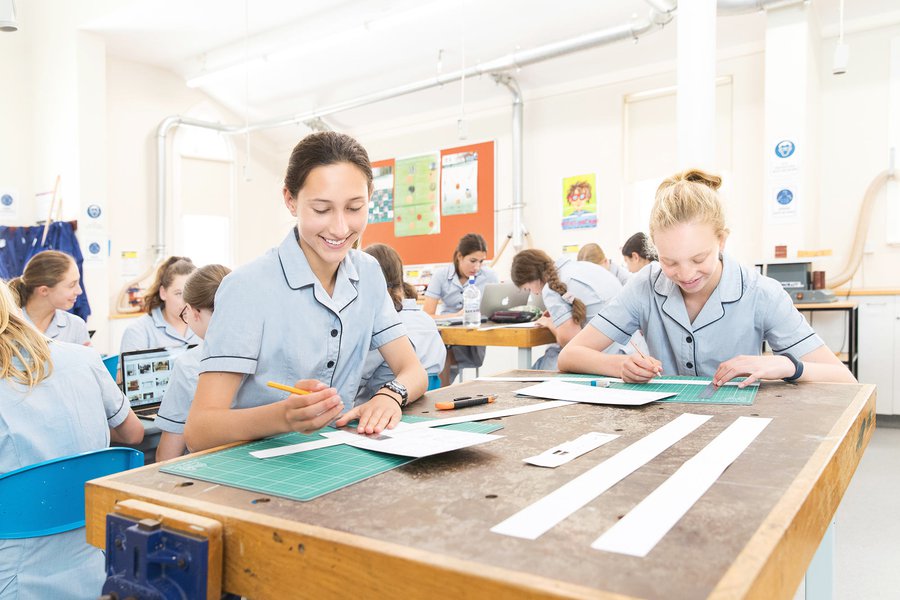 Start your Application
Enrol for Years 7-11
Applications for the 2023 school year and beyond are via our online enrolment application portal.
Learn more about St Vincent's College
We would encourage you to take the time to visit our College to learn much more about our very unique College and of course, there are lots of ways to visit the Campus. On the website, we promote our Open Day, College Morning Tea and Tours.
Our College Registrar would be delighted to speak with you and warmly extends an invitation to contact us on 02 9368 1611.