Vinnies Voices providing our community with an 'exclusive' insight into each of the courageous and compassionate women of action in focus.
Vinnies Voices is hosted by Australian Journalist and former student Natarsha Belling (Class of 1992). With more than 25 years' experience breaking the news stories that have changed and shaped our lives, Natarsha's passion, skill and warmth have seen her become a highly skilled and much admired television and radio host.

After graduating from University in Bathurst, Natarsha's first job was at Prime TV in Orange before moving to Darwin to work for the ABC. She returned to Sydney in 1998 to join Channel 10 and for more than twenty years Natarsha was a National Journalist and News Reader, presenting the Morning and Weekend News and also regularly co-hosting The Project and Studio 10. 

Natarsha is now the presenter and co-producer of the innovative news podcast "Morning Agenda", a market leader in delivering news on demand. She is also the newsreader and co-host of the new radio talk show "Australia Today" with Steve Price which is beamed across the country. Both shows are available through www.Listnr.com or the Listnr app. Natarsha also regularly appears on The Morning Show on Channel 7.

Natarsha is a sought after MC and Host for a variety of Corporate and Charity events. Her warm and engaging style has seen her interview some of the world's most admired leaders and business entrepreneurs including Sir Richard Branson, Arianna Huffington, Dame Quentin Bryce, Julie Bishop and Nigella Lawson. www.natarshabelling.com

Join us as Natarsha gains an exclusive with our remarkable Alumnae.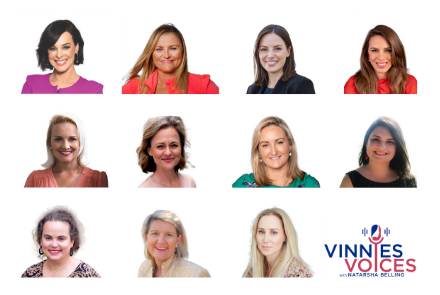 Season One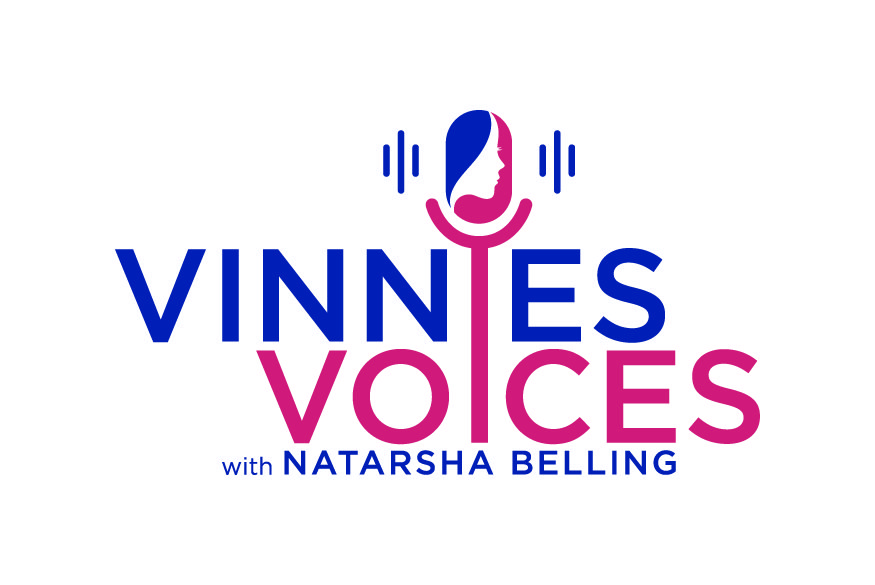 Season Two
Vinnies Voices is an initiative of the St Vincent's College Foundation - celebrating 30 years of connecting supporters and amplifying our spirit. For information on the St Vincent's College Foundation click here